Long Island's Links and Libations!
INDOOR GOLF | COCKTAIL BAR
VIRTUAL GOLF COURSE CATALOG
Experience the realism an all-new golf simulation with our extensive virtual golf course catalog. With 4K resolution and ultra-realistic visuals, you'll feel like you're right on the course. Play any of the world's most exclusive courses, work on your skills on the driving range, or even compete in skill-building tournaments against players from all over the globe. With realistic physics and advanced AI opponents, it's never been easier to get better at golf — no matter where you are. Take your golf game to the next level with FSX 2020, FSX Play and E6! Try it out today and see what new heights you can reach!
At Birdies Virtual Golf Facility on Long Island, there are endless possibilities for you to hone your golf skills. Whether you're a seasoned pro or just starting out, Birdies has something for everyone. Compete against real players to test your skills and improve your game, or practice on the range — either way, you'll never run out of things to do! With stunning 4K visuals and realistic physics-based gameplay, it's sure to become your favorite golf simulation game. Try it out today and see what new levels of golfing success await!
PLAY ON OVER 150 GOLF COURSES




FROM AROUND THE WORLD
Looking for a fun indoor activity? Our top three indoor golf courses are sure to provide you with hours of entertainment. Pebble Beach is one of the most iconic courses in the world, and its indoor counterpart is just as stunning. From the lush green fairways to the crashing waves of the ocean, every hole is a work of art. Bethpage Black is a beautiful course that winds its way through tangy rough and huge Bumkers. This course will challenge your accuracy as well as your club selection. Old St Andrews is a classic course that features all the beloved elements of traditional golf, from the rolling hills to the quaint cottages. This course is perfect for those who want to relax and take in the sights and sounds of Scotland.
So come and check out our top three indoor golf courses today!
OUR TOP 3 VIRTUAL GOLF COURSES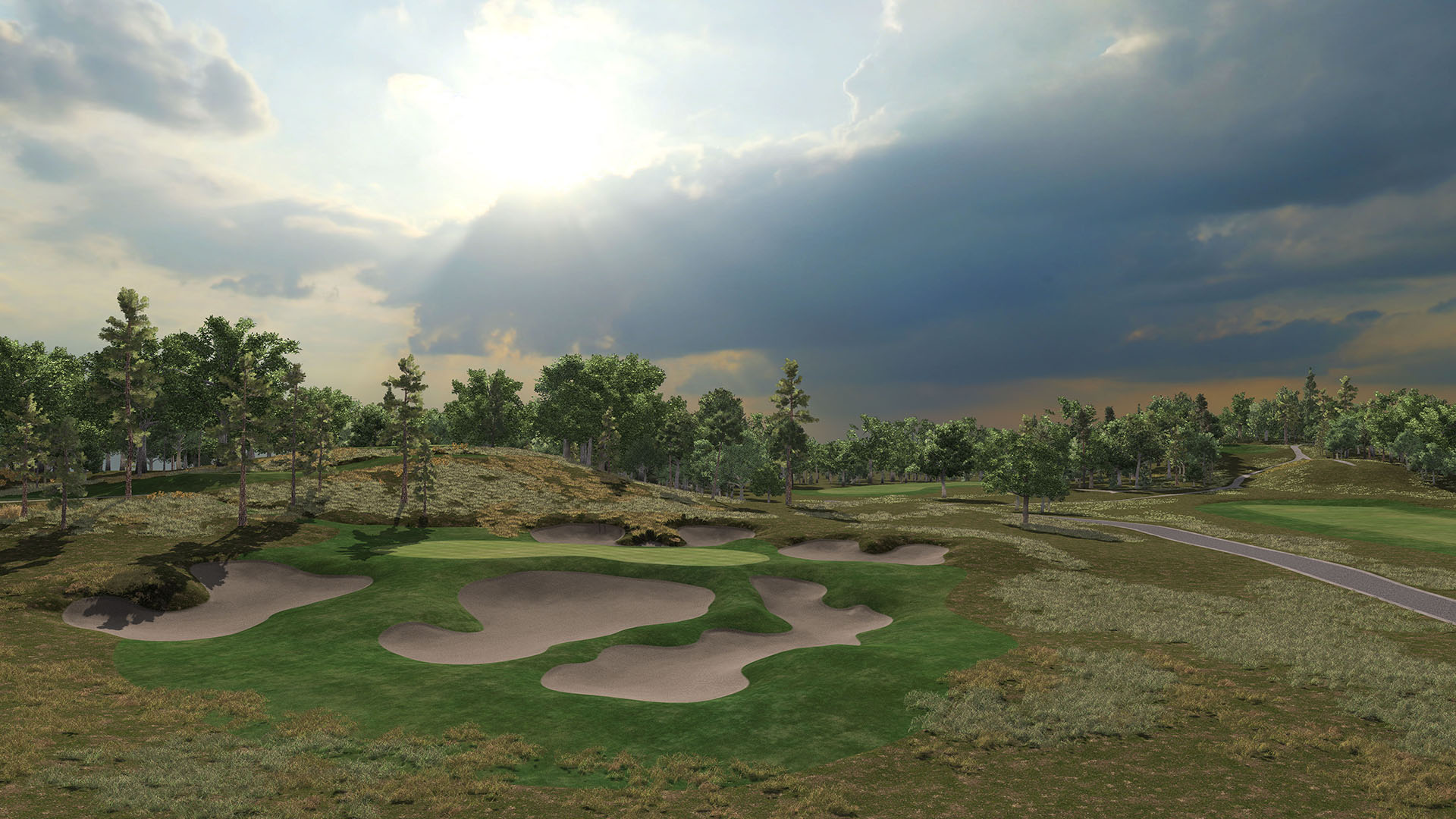 The Black is as difficult and penal as the high slope rating suggests. It's not for the faint hearted, with narrow fairways, tangly rough, plateaux greens and huge bunkers. You need to be on top of your game to score well on the "Black Leopard" as Albert Warren Tillinghast used to call it.
COMPLETE VIRTUAL GOLF COURSE LIBRARY